How to assemble a Botswana-made Epsilon trap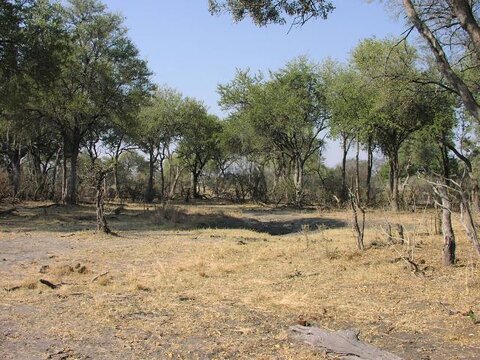 1. Pick a clear area.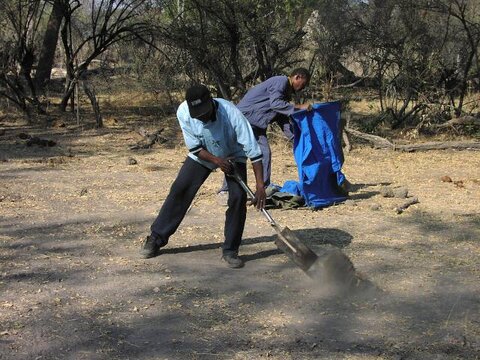 2. Clear the ground where the trap will be.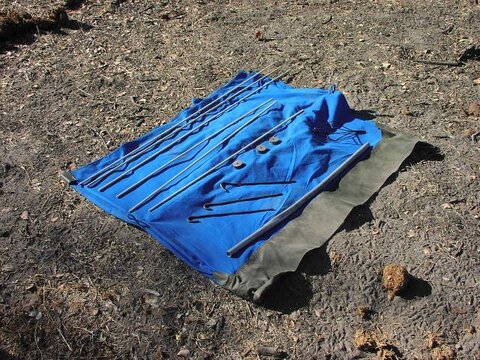 3. You need plastic rings, pegs and poles...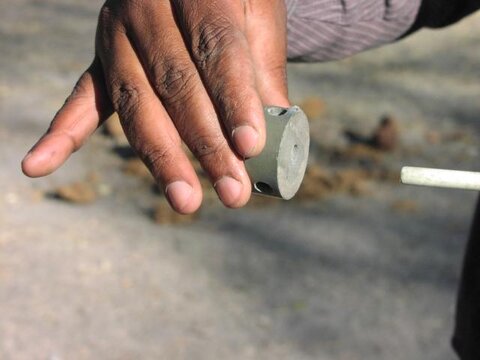 4. Insert the short poles through the plastic rings...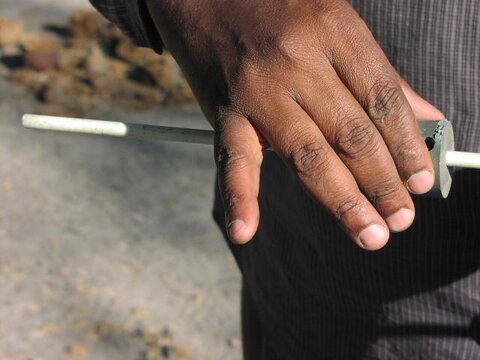 5 …like so.
6 Attach these poles to each vertical edge by...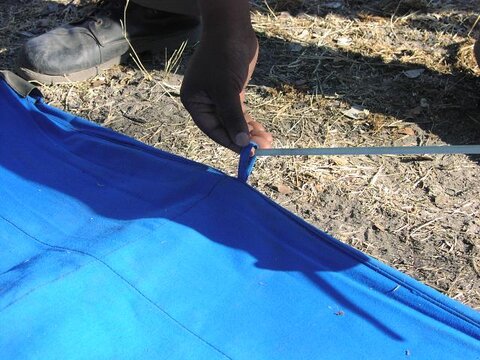 7. threading the pole through the loop...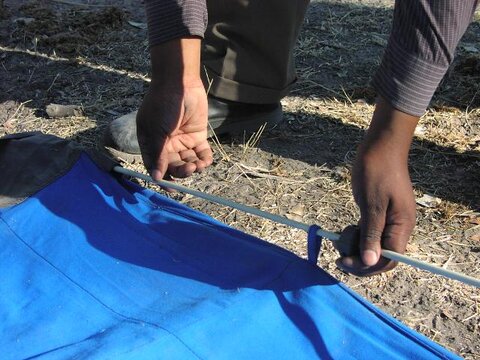 8. ..into one corner pocket...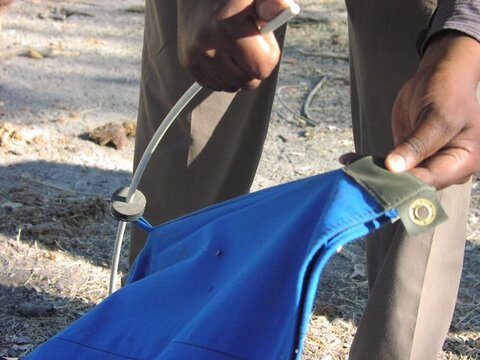 9. ..and then into the other corner pocket.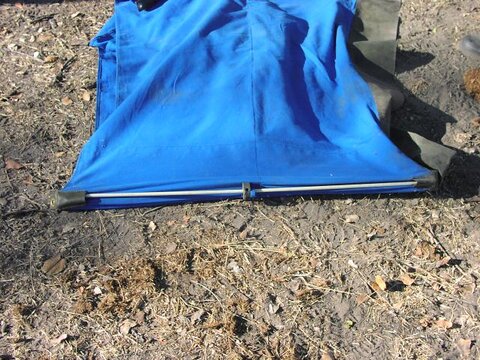 10. So it now looks like this.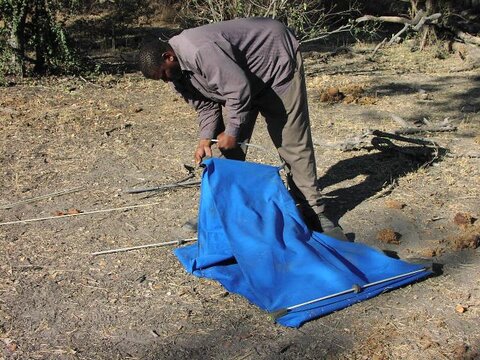 11. Repeat this process for the other two edges.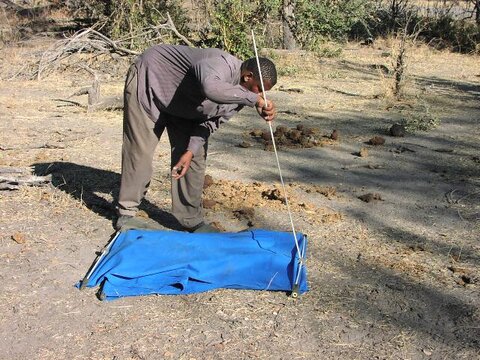 12. Now take the long pole and connect it to the ring..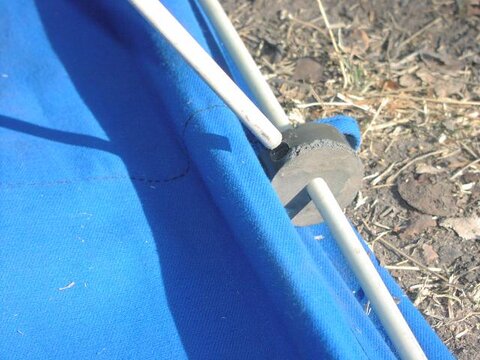 13. ...like this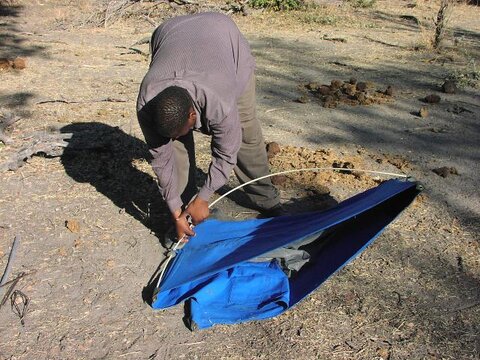 14. and then connect it to a ring on the other side.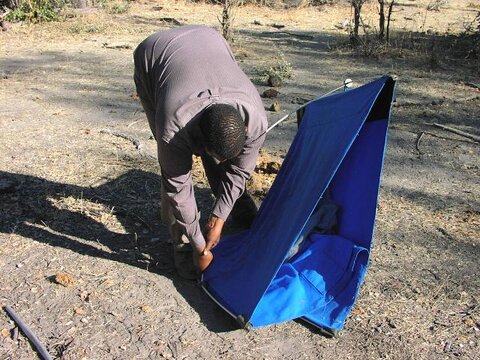 15. Do the same on the second side...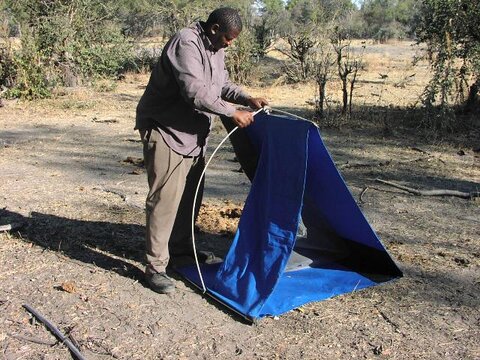 16. and again for the third.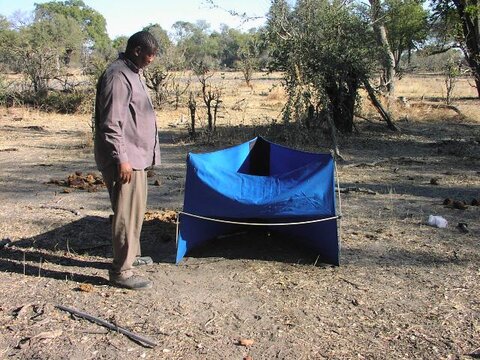 17. Stand the trap upright and...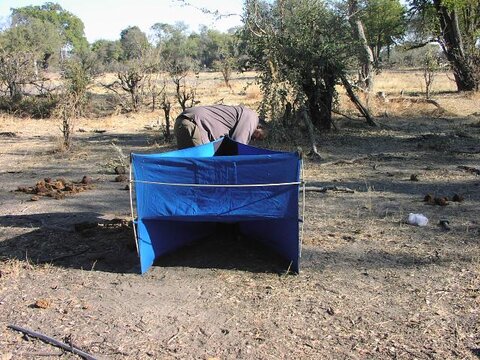 18. ..adjust the horizontal poles so it isn't floppy.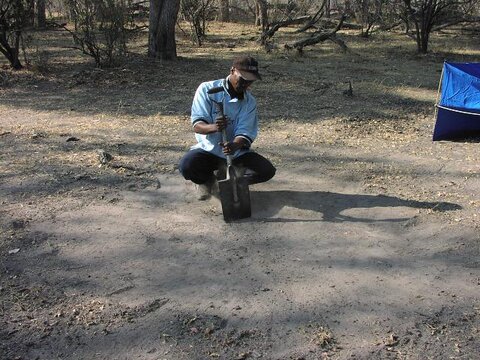 19. Make a small hole at the site for the centre pole.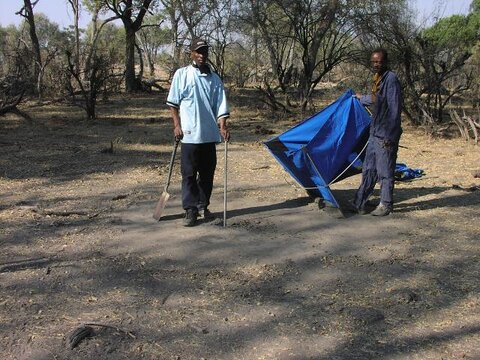 20. The pole needs to be about 1 m high.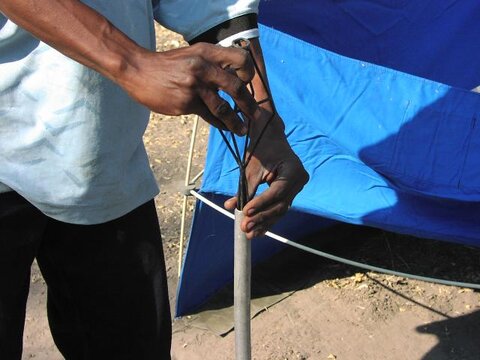 21. Insert the cage support into the pole...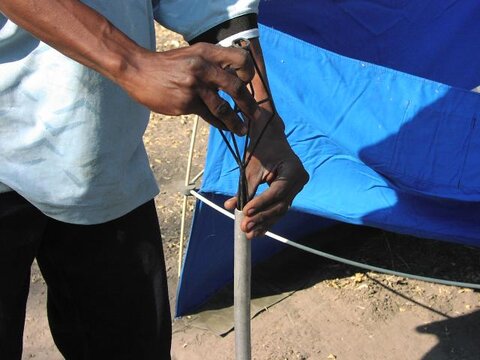 22 ...like this...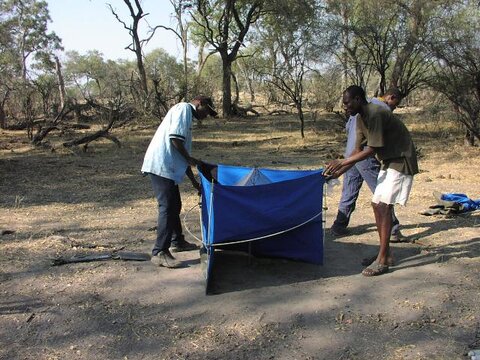 23. ..and then put the trap over the pole.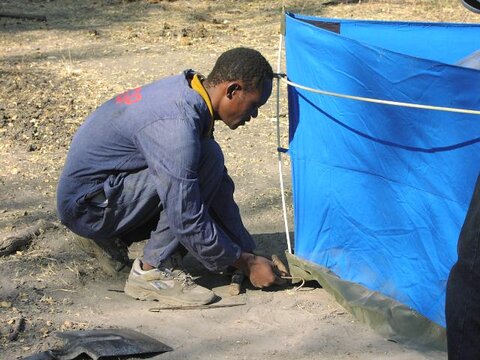 24. Peg down each of the corners.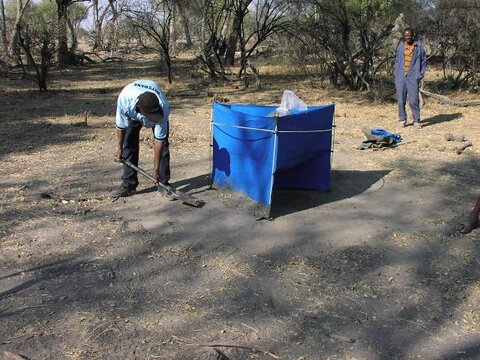 25. Finally, cover the flaps with soil.